RAPort
RAPort#17 - Dwa Sławy - Zdejm czapkę (prod. Skrywa)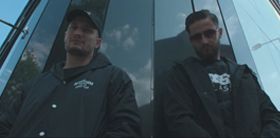 We are pleased to present the latest rapper clip well known for our streetwear shop. The two fame, because of them, have just released their latest work online.
Read more
RAPort#16 - Dwa Sławy Dandys Flow (Listening Party)

No i doczekaliśmy się premiery najnowszej płyty duetu Dwa Sławy. Na półkach dobrych sklepów muzycznych możecie już zakupić ich najnowszy, trzeci, krążek. Mieliśmy przyjemność uczestniczyć przy powstawaniu płyty i jesteśmy pewni że efekt jest świetny.
Read more