Alpha Industries accessories
2021-01-13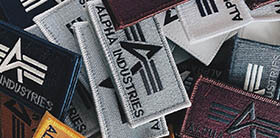 Gadgets - we buy them to complete our styling, diversify the home decor, or we appreciate their practicality in use. The last of these reasons why we decide to buy definitely prevails in the election. When choosing accessories that are useful in our everyday life, let's be sure that we choose proven manufacturers and brands famous for the excellent quality of their products.
One of them is undoubtedly ALPHA INDUSTRIES, a brand derived from aviation and the production of clothing for this military sector. Although the Alpha Industries jacket is an absolute classic, just like the Alpha Industries sweatshirt and a number of other things, they are already well known to you. Hence the decision to show the brand from a different side, just the accessories. Here is our opinion of the best of them:
Backpack for special tasks, useful in all conditions, no matter what you find. It is also an ideal masking element. The perfect position for those who are hungry for sensations.
In the current situation in the world, covering the face is not associated with masking from the enemy, it is in a way a protective measure against the virus. One of the most popular gadgets of recent months.
A must for fans of the brand with a red tag and proof that one of the iconic items for the brand can always be refined and diversified in style. A set of four pins for one price.
The perfect solution for people who still have small items in disarray, rarely using bags or backpacks. The lightweight, space-saving and practical bag will also successfully serve as a shoe separator in a travel suitcase.
The dog likes to fly away, run away or scare you with its aggressive attitude from random passers-by. Now you can quickly master your pet's aspirations and keep him on a short leash signed with the brand's flagship slogan: REMOVE BEFORE FLIGHT!
Classic kidney for storing small items such as a wallet, keys and those without which we cannot resist everyday, such as materials for rolling cigarettes and smoking. With the Alpha Industries sachet, you have everything at hand.
Be like Tom Cruise in the hit movie, the sequel of which is waiting for the pandemic to end and the cinema premiere - TOP GUN. To fly away in true cool style.