Super SET
SuperSet#25 - Nike, Urban Classics, Massdnm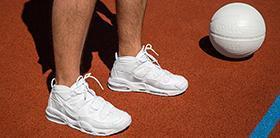 Our SuperSet this time consists of typically sporty elements.

Starting with the ideal shirt for the gym or basketball.

Black Nike tanktop made of breathable mesh with a large chest logo.
Read more
SuperSet#23 - Koka, Nike, Hype x Pokemon, Adidas NMD

Pierwszy wiosenny SuperSet przygotowaliśmy z myślą o płci pięknej. Skomponowaliśmy zestaw z najciekawszych pozycji w naszym asortymencie.
Read more