"Practically everything" or the best album debuts of individual editions.
2019-12-02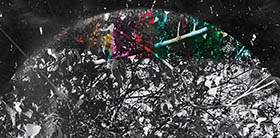 The action initiated by the American XXL magazine called "Freshmen" was transplanted to Polish soil by the editors of the Popkiller website. Both of them are aimed at introducing rap nicknames to a wider audience, which are worth paying attention to in the future.
For rappers it is a chance to break into the mainstream even through music videos that don't smell like amateurish thanks to the sponsorship of companies and institutions supporting the action. We are just after the premiere of the clip presenting the skills of the most promising young generation players in Poland. It is hard to say today who of them has the best chance to record their debut, masterful album but the previous 6 editions have shown that this is not impossible.
Below we present the ranking of the best, debut albums of players of individual editions, there is no disc to which we would not return with sentiment. I wonder if you would choose other titles and indicate other creators, in our opinion the list should look like this:
We are curious to know which of this year's "Young Wolves" will record an album that will change the game or allow for a long presence on it due to the interest of potential fans.