a military jacket that everyone knows
2020-02-14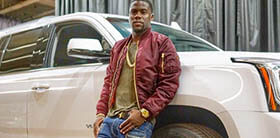 Behind every global brand is an iconic product that allowed it to exist, then consolidate its position and finally become its distinguishing feature against the actions taken by competitors.
Each of the great brands has its own history, which in the case of Alpha Industries began in the late 1950s. Then, in 1959, Samuel Gelber founded a company that transplanted military stylistics but also military colors used in the streets of American cities . All because of designs, unheard of anywhere except aviation, as well as materials used for their production, virtually indestructible.
Today it is a global, recognizable brand in every part of the world, producing all sorts of clothing such as sweatshirts, pants or t-shirts, but jackets have always been its distinguishing feature that we will only mention the B-15, which is the progenitor of MA-1, which, in addition to celebrities, fell in love with all world.
MA-1 replaced the B-15 because with the development of technology planes changed and thus the needs of people piloting them. The jackets were therefore deprived of the collar blocking the parachute braces, end caps in the pockets but above all the material initially used for faster drying. The most significant change, though the least visible at first glance, is the lining. Orange was used to facilitate finding pilots after the accident, although street fell in love with them because of the fiery color that was an expression of opposition and rebellion of the growing generation in the 70s and 80s of the last century.
After making her debut at fashion shows as an element of everyday wardrobe, she quickly found not only customers but also followers. Today, it is hard to find a chain store that does not have a bomber jacket in its offer. The real MA-1 is one, tribute to it has been paid by all celebrity-shaping celebrities like Kanye West, Chance The Rapper, Heiley Bieber and Rihanna.
The popularity of the model has influenced the expansion of the Alpha Industries offer in the jackets sector, for example, only at bludshop.com you will find several of them, except for MA-1 - its version MA-1 TT, M-65 or B-15 and many, many others, including those dedicated to space expeditions with the NASA logo.
We recommend them all because of their quality and timeless character.
Recommended

Alpha Industries Jacket B15-3 TT black

Alpha Industries Bomber Jacket MA-1 Nasa Reversible II speed red